Sexy Ladies in Sari – Deepika and Genelia at 'Khelein Hum Jee Jaan Sey' Premiere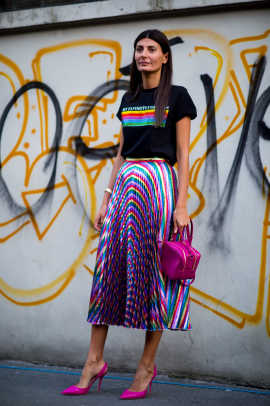 At the Khelein Hum Jee Jaan Sey premiere in Mumbai, Bollywood leading ladies descended in the best of saris to stir up things in traditional way. Yeah, it was haute glamorous with Deepika Padukone in scorching red, Aishwarya Rai in elegant cream, Priyanka Chopra in beautiful beige and Genelia D'Souza in chilly green.
The movie's main lead Deepika walked off being the stunner of the event. The sexy lady pulled all the stops as she arrived wearing a red-coloured Neeta Lulla sari. Her blouse many would complain is getting shorter, but when you got a figure to die for why not to be bold. Sari is one of the most sensuous attire and Deepika knows how to look hot in it. She added grace to her look by sporting a hair bun and accessorized it with a pearl ornament, and a small bindi on her forehead was just perfect.
Coming to Mrs Bachchan, she is quite pro in spotting saris, the lady has done it many a times and fashionistas went gaga over it. For the event she kept it very simple, and it was also according to the theme of KHJJS which is about the young freedom fighters. As everyone was seen in some kind of red, which is a poplular colour for Bengali ladies and also kind of theme for KHJJS, Aishwarya's sari too had red border. Though it was simple and common, Ash as usual looked mesmerizing with her beauty.
Desi gal did beige, yes that nude shade which goes with anything. It's simple yet startling and how we can forget Priyanks's desi gal dance in beige sari. She looked gorgeous as fresh. The diva had just returned from Berlin from the shoot of Don 2, and didn't try too hard on her looks to catch fancy of all. Liked it!
The perky gal of B-town with her lovely smile dresses up like her personality. That's the best part of Genelia, no matter what she wears her face makes up for all. Here too at the event neither the sari, its colour or the blingy blouse worked for her, but she looked pretty and fabulous, thanks to her effervescent smile.
Check out these gorgeous sexy ladies in Saree!