Men's Fashion And Style Hints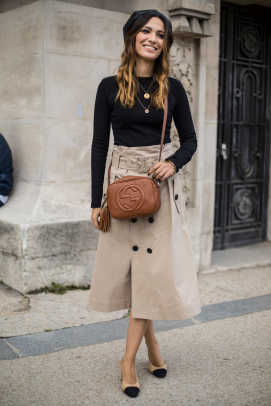 While women's fashion is ever-changing, men's fashion is all about classic, timeless wardrobe pieces, occasionally accented with stylish trend items and colors. The contents of a man's wardrobe will vary depending on various factors, such as his age, body shape and lifestyle, but there are still some core clothing items that should be a mainstay in every man's closet.
Because men don't subscribe to transient trends as most women do, they demand better quality investment pieces in classic colours that will stand the test of time. A careful selection of clothing pieces to make up a capsule wardrobe should include well thought out items to suit every foreseeable occasion, from night to day, and casual to formal. A savvy shopper will choose trans-seasonal items that he can easily mix and match with other wardrobe pieces.
The shirt is a 'must have' item in any man's wardrobe. A good shirt works just as well with casual denims as it does with smarter trousers for formal occasions. A casual cosy shirt option can include fabrics such as: plaid, soft cotton, cambric or flannel. These shirts work well denim or chinos, and can be layered with a knitted cardigan or jumper for colder climates.
The weather, as well as the dress code of the occasion will most likely dictate the style of shirt that should be worn. Long sleeved shirts in muted tones are ideal for office-wear and smart occasion wear, while short sleeved shirts made from materials such as polyester and cotton, suit a smart casual dress code or relaxed social settings.
Dress shirts have seen a resurgence on the fashion scene thanks to classically styled celebrities. The most important factor to take into consideration when choosing a dress shirt is that it fits well; an ill-fitting dress shirt won't flatter the form and will create a dishevelled look, rather than a sleek, sophisticated style.
Opt for a dress shirt without pockets, in a muted tone such as white or cream, if pairing it with a slick pair of trousers for more formal wear. Dress shirts in darker colours like burgundy and black or with an expressive print, work well with denims; wear with the sleeves turned up for a sleek smart casual dress code.
The type of collar or lack thereof is an important factor to consider when choosing a shirt. For very dressy, formal occasions, a shirt with a spread collar is an ideal shirt option for pairing with a suit and tie. For a shirt that is more casual than a spread collar, but still smart, opt for an oxford button down collar, which works great with jeans, khakis and chinos. Add a well cut blazer to smarten up your ensemble.
When it comes to mens fashion, the most versatile and popular shirt style is the point collar. This type of collar is more formal than a button down shirt but not as dressy as a spread collar. A point collar shirt can be worn with, or without a tie, depending on the formality of the social setting.